5 Life-Saving Tips All Parents Should Know
Unfortunately, official statistics speak about more than 600 children drowning on a yearly basis in the U.S. alone. Drowning is the number one cause of accidental death in children ages 1 to 4 according to data from the Centers for Disease Control and Prevention. Done the right way, prevention can help save lives, even the lives of your own children. As a parent, it falls under your direct responsibility to make sure your small ones are safe and sound 24/7, especially when around a pool area or even inside the bathtub.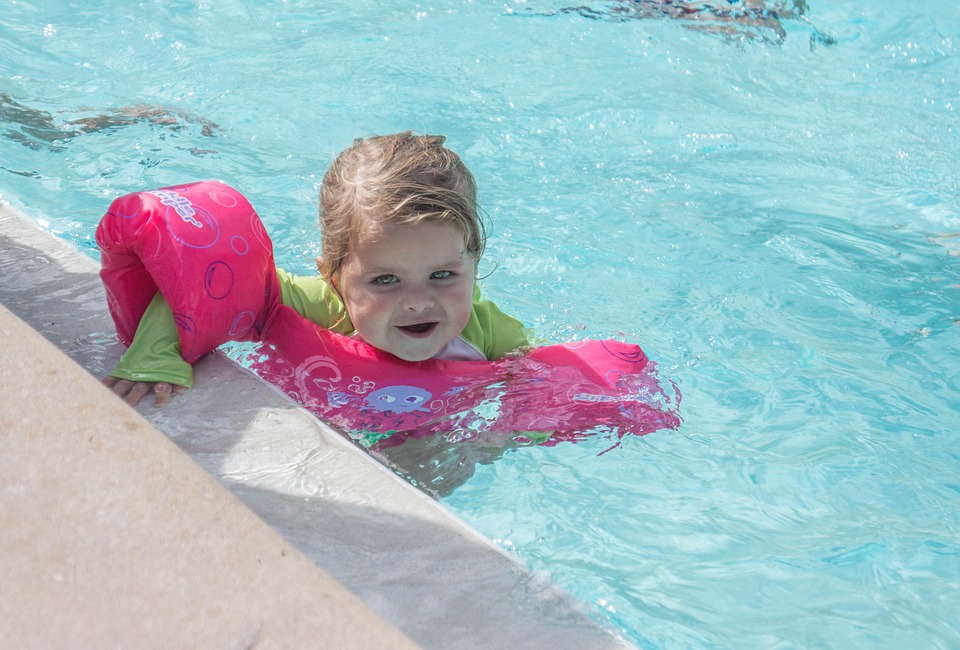 While the majority of tragic drowning accidents occur in a backyard pool, there is no telling what could happen at the beach or around the house. It is, therefore, critical to learn some life-saving tips related to being in and around the water and constantly being aware of the drowning perils around us and our children.
Tip 1: Always Keep A Close Eye On Your Children While In The Water
Be it a public swimming pool, your own swimming pool at home, a hot tub or the ocean, it is imperative to keep a constant eye on your children. In only takes 25 seconds for a child to drown, no matter how shallow the water, according to Lois Lee, an emergency-medicine specialist at Boston Children's Hospital. Children are not experienced swimmers and they require continuous surveillance whenever they are near water. You or another responsible adult should permanently supervise their behavior and stay within touching distance so you can immediately assist them in case of emergency. Children can easily panic, get tired while swimming or playing in the water or remain stuck underwater. Do not assume you will hear your child yelling for help on a crowded beach, while playing your favorite game of poker or reading some fresh casino reviews. In reality, children drown quietly and without making any loud noise.
Tip 2: Put Your Phone Aside
We all tend to get lost in endless Instagram scrolling sessions and ignore what is happening around us whenever we can. As a rule of thumb, never pull out your phone when at the sea or at the pool together with your kids. Make sure you place it somewhere where you cannot access it easily so you are not tempted to check any incoming emails or text message. The few seconds you will spend replying to a text could lead to a tragedy. Do carry a fully charged phone on you so you can use it to call the authorities in case of an emergency. Memorize the address of the public swimming pool or whatever water you may be swimming in.
Tip 3: Put A Parent On Lifeguard Duty When Babysitting More Children
Going swimming with a group of children is a common occurrence in the life of most parents. When this happens, make sure you designate a parent as a lifeguard since most parents will tend to get distracted and look away from the swimming pool or the sea. You could also hire a professional lifeguard for more protection or have each of the parents take turns watching the kids every quarter of an hour.
The designated water watcher will be responsible for solely watching the children swim or play in the water. Avoid drinking alcoholic beverages when part of such a surveillance group.
Tip 4: Get Swimming Lessons For Your Children
According to the American Academy of Pediatrics, all children ages 4 and over can take swimming lessons. Just make sure you do not mistakingly believe that simply because your kids are learning to swim, you will no longer need to carefully supervise them. Toddlers and preschoolers need a caregiver who can keep a close eye on them when going swimming.
Tip 5: Do Not Rely On Inflatable Toys And Water Wings
Keep in mind inflatable toys are not meant to act as life preservers. If your child cannot swim at the moment, have them use floating toys, but make sure you are with them while they do it. Beware of floating toys that could potentially trap your kids' legs and keep them underwater. Only opt for Coast Guard-approved life jackets and remove all floaties from the pool when not in use so your kids are not attracted into the water.
Encourage your children to befriend older kids at the pool and make sure each child knows where their buddies are at all times. This, however, should not be used as a means of replacing adult supervision at the pool.
June 16, 2016 at 9:18 pm